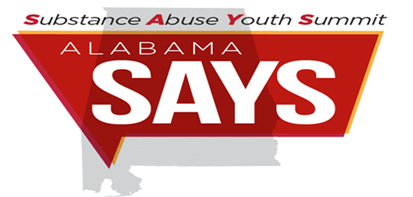 The second Alabama Substance Abuse Youth Summit (SAYS) brought together a wide variety of professionals concerned with the effects of substance abuse as it relates to Alabama's youth.
Held April 26 in Montgomery, the conference included attendees from more than 150 state agencies, police departments, healthcare and non-profit organizations and many more businesses to hear from subject matter experts on the current state of drugs and alcohol.
"Our children are under attack by makers, growers, and dealers of illegal drugs, including alcohol, and it must stop," said Alabama ABC Board Administrator Mac Gipson. "Thanks to the National Alcoholic Beverage Control Association, many faithful partners, and our staff, this youth summit brought together every group, organization, and agency in our state that works tirelessly to protect children. I'm confident that through these discussions and by working together, we are all better prepared to address and ultimately end youth substance abuse."
Attendees heard presentations from subject matter experts including Dr. Timothy Naimi, physician and epidemiologist at Boston Medical Center in Massachusetts; Christine Carr, CRNA at UAB; Cassandra Tourre, National Alcohol Beverage Control Association; Dr. Jim Harrow, Medical Director of the Baptist Center for Addiction Recovery and the Addiction Medicine Service; and Mike Reese, Alabama ABC Board Licensing and Compliance Division.
Also, a panel discussion and question and answer session was conducted by Judge Joy Booth, District Judge 19th Circuit; Billy J. McCullough, retired Montgomery Police Department lieutenant; and the Montgomery County District Attorney's Office.
"The intention is to include as many professionals as possible to the Alabama SAYS conference," Gipson said. "As a result, the conference does not charge a fee and it offers CEUs and CLEs which are valued by many working in their chosen profession. The health of our youth is extremely important to the success of Alabama's future. Our hope is that those who attended are better prepared to help children lead healthy lives."
The Alabama ABC intends on hosting Alabama SAYS in 2023. Look for conference details to be published in the coming months.